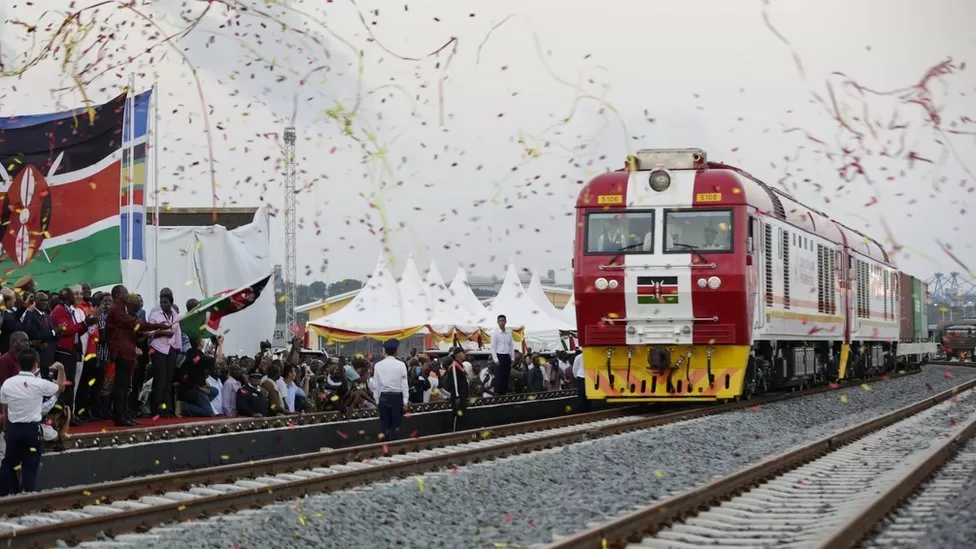 AFRICA
Kenya makes public China agreements for $3bn railway
After years of secrecy, the Kenyan public can now have a look at the documents for the $3 billion Kenyan railway project signed with China in 2014.
This is as Kenya's Transport Minister, Kipchumba Murkomen, took to twitter to say "As promised I have released the SGR agreements to the people of Kenya. I have given a copy to the Majority Leaders for them to table in the respective Houses of Parliament. I have also shared a copy with the media."
Taking details of the railway's loan agreements public was one of President William Ruto's campaign promises aimed at ending speculation among Kenyans on what the government signed on their behalf by the national treasury.
Local media coverage of the released agreements indicates that the Chinese lenders, Export and Import (Exim) Bank of China, were given sweeping powers. For instance, it requires arbitration of any dispute to be held in Beijing and the main contractor of the project was exempted from all taxes.
In 2020 the Chinese foreign ministry denied claims that the Mombasa port, one of the biggest in sub-Saharan Africa, was used as collateral in the agreement.
The $3bn Chinese-funded and operated railway line, which is Kenya's biggest infrastructure project since independence in 1963, runs between the port city of Mombasa and the capital, Nairobi.
Its viability has been repeatedly questioned by critics since it was launched by former President, Uhuru Kenyatta, who hailed it as a new chapter in the country's history.
In 2018, Kenya Railways head, Atanas Maina, and National Land Commission chairman, Muhammad Swazuri, were charged to court with fraud over the building of the railway line. They were accused of paying more than $2m in compensation to private firms which falsely claimed to own land through which the line ran.
The railway is part of China's "Belt and Road" project, its largest foreign initiative to date with multibillion-dollar investments in ports, railways and other facilities.