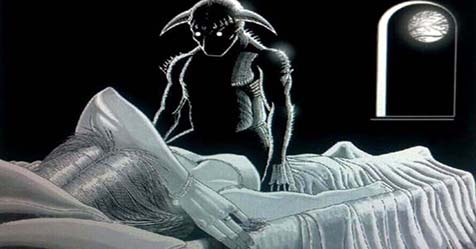 First of all, spirit spouse is not biblical nor quranic verses on spiritual spouse or spirit husband and wife but the concept of modern spiritism. But you will ask me if The Watered is about the old religion and believe in historical evidence on how man dealt with a supreme God whom we call The Spirit, The Water as represented as a character instead of a form, then we will say spiritual marriage should be far from our beliefs.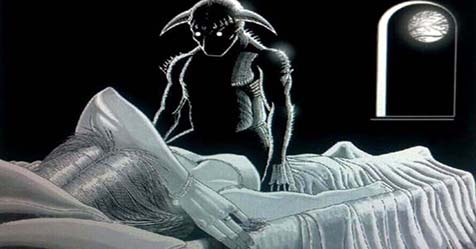 I will say every dispensation has its own spirituality. Each dispensation had its purpose of calling.
So how do we come about the spiritual spouse? This began when there was no need for physical mass wars and slavery but the spiritual world trying to take over the human world. And since two things have always been the main connection to the spirit world, sex and death the devil saw the need to use sex as a tool to enslave man. I will talk about that in another video or article, please remind me.
So how do you get entangled with a spirit husband and how to divorce him or her?
Every soul born into this world is captured by the spirit world and introduced to his or her family's demons and angels. When this is done, you become under the spiritual umbrella from birth to 11 years, and from 12, the manifestation begins. This includes spiritual husband or wife.
How do you divorce?
This can only be done through water cleansing or soul sex or what you can call sexorcism.
Sexorcism remains the most erotic and most satisfying form of sex anyone can ever imagine. That is why only demons and spirits can give you the best sex and why most people don't want to stop having sex in the dream except when bad things begin to happen to them in real life. Very few people can actually have sex like spirits, I mean they are very few—very fewer around the world. 
The other means is through Water cleansing. It is most effective using seawater or standing by the sea because it is one water that demons fear. Remember when Jesus cast demons into the sea? Demons fear water, whether holy or not. They fear water.
I won't share how to do soul sex as this article might be banned and it's something that can not be explained. So let us go with the water cleansing. I will share with you what has worked for me and what I have done for many and it worked.
You will need the following:
Sea water or go to the sea or water when you can't access the sea or get sea water.

Any sea shells or cowries – three in number.

Any salt when you don't have seawater.

Intentions.

White bowl if you didn't go to the seaside
How to do it at home.
Take a white bowl, pour in water, and add salt if you don't have seawater.

Add your sea shells.

Stand outside under the sky between 1 am and 2 am.

Say these words:

I invite you demon responsible for making love with me in my dream world, I am not aware of the time you took over my body, now it's time to exit. I divorce you and all that pertains to you. Amen.

Sprinkle the water on your face five times.

Sprinkle around your house and on your bed and in places you are likely to fall asleep in.

Pour the remainder on your head down. Do not take the plate inside the bathroom. Do not take your sea shells inside the bath.

Take the sea shells and keep them outside your house. Go to bed, in the following morning take the sea shells and throw them away.

That's it.
How to do it by the sea.
Go to the sea.

Stand facing it and say the following: Great Ancient Spirit and Creator and Controller of all. I know you not and I have no interest in knowing your mightiness cause before me you have manifested yourself in the wonders of the seas. Provide me with what I need for this ritual. Amen.

The sea will bring forth sea shells for you. Just walk left side of the sea, not towards your right but left. Pick three sea shells. Say

I invite you demon responsible for making love with me in my dream world, I am not aware of the time you took over my body, now its time to exit. I divorce you and all that pertains to you.
Congratulaitons, your are free