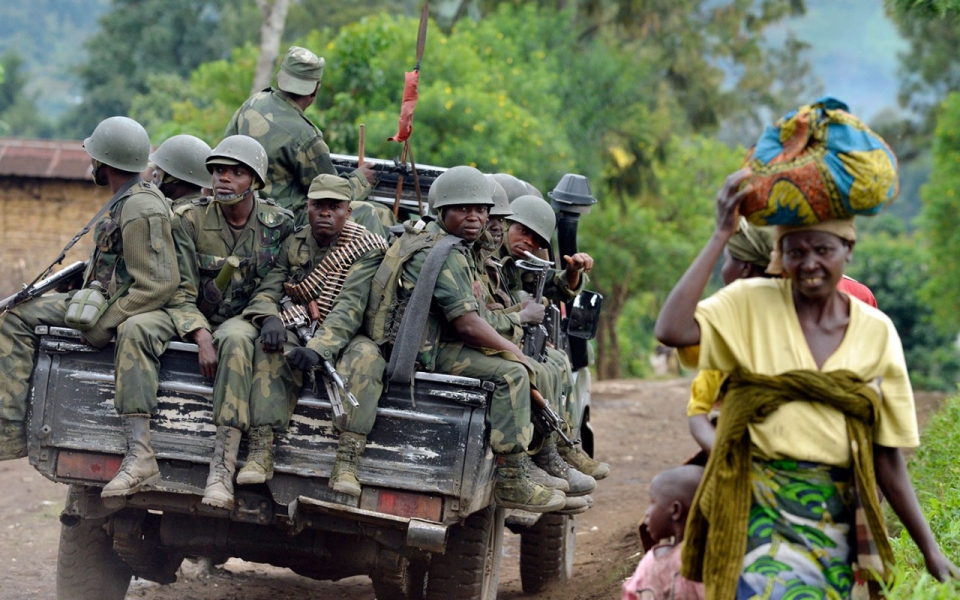 Barring any last minute changes, hostilities will cease from 6 p.m. on Friday in eastern Democratic Republic of Congo, where M23 rebels have been making substantial gains in recent months.
The ceasefire was agreed at the end of a mini-summit in Angola's capital, Luanda.
It was attended by the Rwandan foreign minister, Vincent Biruta, and DR Congo's President, Felix Tshisekedi, that of Angola, Joao Lourenço, and Burundi's Évariste Ndayishimiye. However, President Paul Kagame of Rwanda was absent from the meeting.
The African leaders decided that an East African regional force would attack M23 positions if the rebels did not withdraw immediately from occupied areas.
Eastern DRC has been plagued for nearly 30 years by violence from armed groups, many of them inherited from wars that bloodied the region in the wake of the 1994 Rwandan genocide.
DRC accuses its neighbor Rwanda of backing the rebels, who have been advancing on the regional capital, Goma. But Kigali has denied involvement.
It's been 20 years since M23 briefly took over Goma before being forced out after a 10-day occupation.
The militia re-emerged last year, claiming Kinshasa had failed to honour a pledge to integrate its fighters into the army, among other grievances.
As part of ongoing diplomatic efforts to ramp down tensions, Kenya is also set to hold peace talks in the coming days.
Already, Kenya is also sending about 900 troops to the DRC as part of a joint EAC force created to help restore security, with the first batch of soldiers arriving last week.
Former Kenyan President, Uhuru Kenyatta, has been attempting to mediate over recent weeks, saying Rwandan President Paul Kagame is ready to encourage the militia to cease fire and pull back from captured territory.