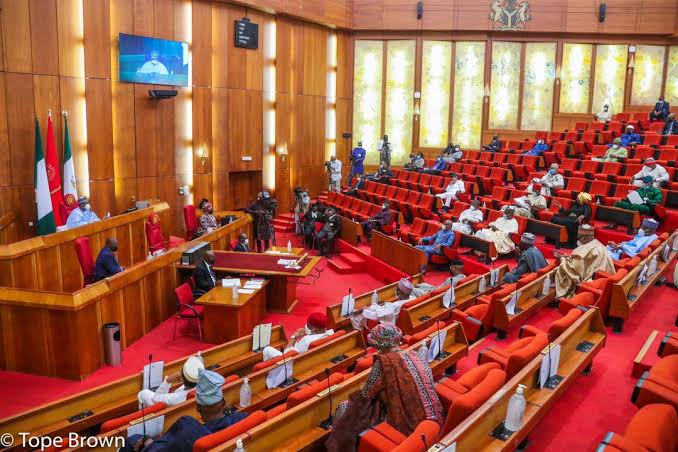 LATEST REPORT
Nigerian Senate on path to meet 2023 Budget passage deadline
Strong indications have emerged that the Nigerian Senate will meet it's December deadline for the passage of the N20.5tn national budget, as presented by a joint session of the National Assembly by President Muhammadu Buhari last month.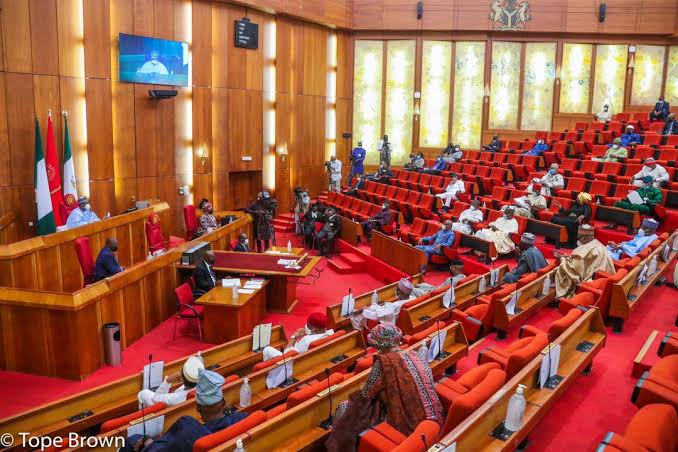 Senate Chambers. Source: Nigerian Senate Facebook.

This is as the Senate Committee on Appropriations is scheduled to lay it's report on the budget on Wednesday, November 30, 2022, before the House.
Chairman of the committee and Senator for Kano North, Jibrin Barau, gave this in Abuja, noting that budget hearings with heads of ministries, departments, and agencies by the appropriations sub-committees, which started on October 13, ended on November 3.
In accordance with the planned programme for the budget consideration, Barau said submission and defence of budget reports by the sub-committees were fixed for November 4 to November 11, 2022.
From Friday, November 11 to Friday, November 25, 2022, the Collation and Harmonisation of Reports by the Appropriations Committee is scheduled to take place.
"I want to say again that we shall not fail to go on with our commitment, making sure we do everything humanly possible to get this budget passed before the end of this year. It has been the practice in this 9th National Assembly and we shall not derail this laudable practice that everybody is happy with" Barau said.
"We must adhere strictly to the timetable. For those who have not appeared today (Friday, November 4), we give them another chance to appear on Monday. If they refuse to appear on Monday, I hope they will not. We are optimistic they will appear on Monday."
The budget tagged "Budget of Fiscal Sustainability and Transition", is the eighth and last budget of the Buhari administration.
KEY FIGURES IN THE BUDGET
1. Oil price benchmark of $70 per barrel.
2. Daily oil production estimate of 1.69 million barrels (inclusive of
condensates of 300,000 to 400,000 barrels per day)
3. Exchange rate of N435.57 per dollar.
4. Projected GDP growth rate of 3.75 percent and a 17.16 percent inflation rate.
5. Federal government estimates its collectable revenue at N16.87 trillion.
6. N8.2 trillion is earmarked for recurrent expenditure, constituting 43 per cent of the total budget profile.
7. Capital Expenditure is projected at N5.35 trillion, including capital component of Statutory Transfers; Debt Service of N6.31 trillion; and Sinking Fund of N247.73 billion to retire certain maturing bonds.