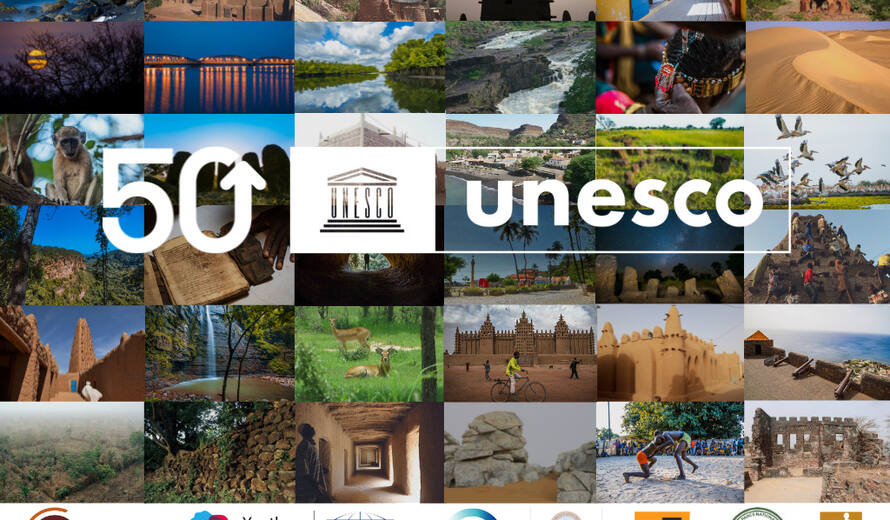 There are 147 World Heritage Sites in Africa recognized and designated by the United Nations Educational, Scientific and Cultural Organization, UNESCO.
These sites are located in 46 countries, also known as "state parties."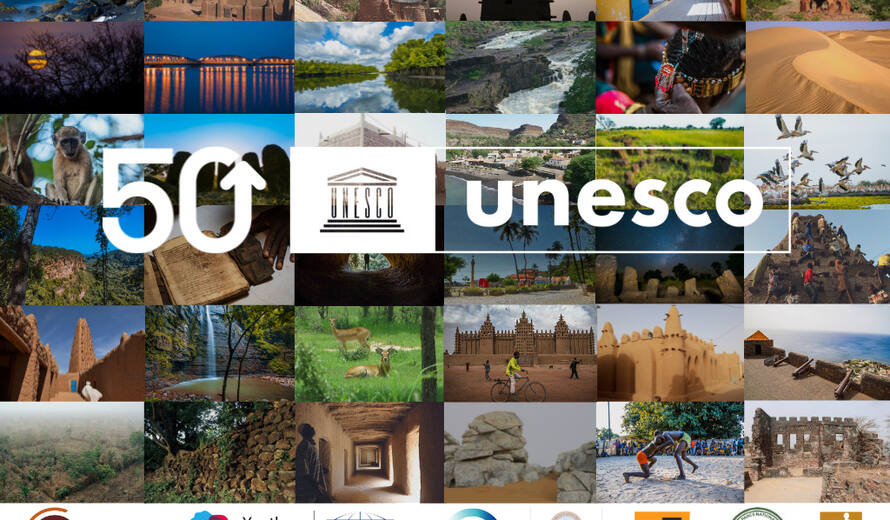 They include Mbanza Kongo, Vestiges in Angola; Royal Palaces of Abomey and W-Arly-Pendjari Complex in Benin Republic; Okavango Delta and Tsodilo in Botswana; Ruins of Loropéni and W-Arly-Pendjari Complex in Burkina Faso; Cidade Velha, Historic Centre of Ribeira Grande in Cabo Verde; Dja Faunal Reserve and Sangha Trinational in Cameroon; Ennedi Massif: Natural and Cultural Landscape and Lakes of Ounianga in Chad, as well as Osun-Osogbo Sacred Grove and Sukur Cultural Landscape in Nigeria.
Some others are Comoé National Park, Historic Town of Grand-Bassam, Mount Nimba Strict Nature Reserve and Taï National Park in Cote D'Ivoire; Democratic Republic of Congo has Garamba National Park, Kahuzi-Biega National Park, Okapi Wildlife Reserve, Salonga National Park and Virunga National Park; while Ethiopia has Aksum, Fasil Ghebbi, Harar Jugol (the Fortified Historic Town), Konso Cultural Landscape, Lower Valley of the Awash, Lower Valley of the Omo, Rock-Hewn Churches, Simien National Park and Tiya.
African continent accounts for just nine percent of the 1,154 sites World Heritage sites. Director of the UNESCO World Heritage Centre, Lazare Eloundou Assomo, says "almost half of these sites are mostly located in the Europe and North America region."
"Globally, one of the least represented regions on the World Heritage List is sub-Saharan Africa and then the Arab States. So, there is indeed an imbalance in terms of statistics on the list and this is an issue on which we will continue to work together with the member states," he adds.
As UNESCO turns 50 this week, Assomo has raised the alarm that 52 sites are currently categorized as 'in danger'. Citing the Virunga National Park, he said there are very important endemic species, like the last mountain gorillas and many others.
The Director of the UNESCO World Heritage Centre therefore noted that "It is important that the world heritage sites do not lose their value for the role they play and that we work together so that they can be preserved today and passed on to future generations who will continue to preserve them."
UNESCO and Greece are co-organizing an international conference in Delphi on Thursday 17 and Friday 18 November. At the end of the meeting, UNESCO is expected to announce an action plan for the future of the World Heritage Convention to make the list more representative and make the sites more accessible and sustainable.