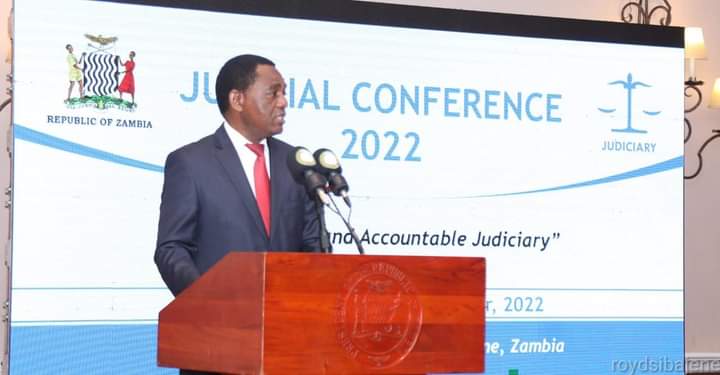 The fate of the controversial Gulfstream 650 presidential jet bought for $193m by former Zambian President, Edgar Lungu, remains unknown.
This is as President Hakainde Hichilema plans to sell the presidential jet and recover the money spent to buy it.
Speaking at a judiciary conference on Tuesday, Hichilema said the country could have acquired "a plane of capability, in terms of range, reliability for around $20 million" as against the $193 million.
While noting that his government does not "support that extravagance," the President suggested that the money could have been used to address the needs of the judiciary, education sector or security.
"So why did we have to spend $193 million on that piece of metal? We could have looked after the judiciary… we could have also bought a lot of school desks for the kids, we could have also invested in one or two border posts," he said.
However the President's plan may be challenged by the Zambia Air Force, which last year, warned that the plane cannot be sold as it is not a public but a military asset.
Citing Article 192 of the Constitution of Zambia (Amendment) Act No.2 of 2016 and section 4 of the Defece Act Chapter 106, ZAF Director for Public Relations and Foreign Liason, Colonel M. Kasoma, had told reporters that "the Gulfstream G-650 aircraft cannot be sold neither can any other equipment that is on the Airforce inventory, as this has never been done before because it is against the laws that govern the Air Force as a Defece entity."
But this has not deterred the anti-corruption body from launching an inquiry.
The agency announced on Wednesday that it was looking into how former President Lungu's government bought the jet at an inflated price, instead of "the then $65m standard price" months before he was defeated in the 2021 election.