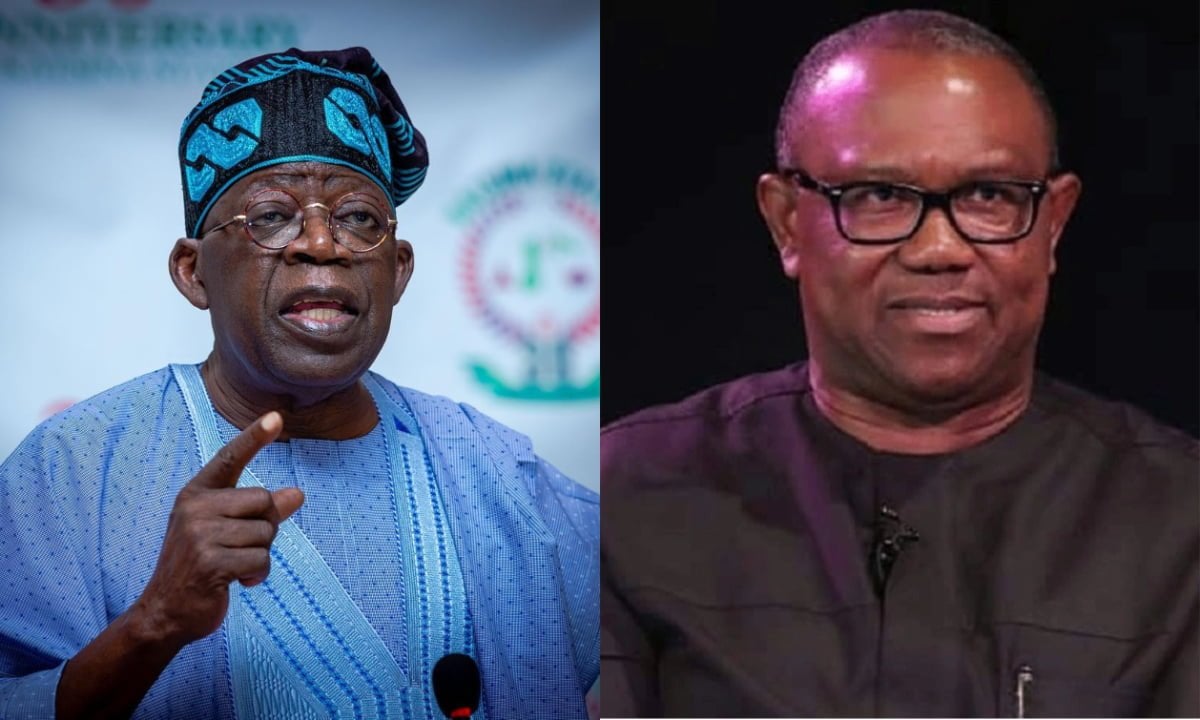 🔴 LIVE
Obi, not Tinubu Performed Better as Governor – Global Data Lab
As the 2023 presidential poll draws nearer, Nigerians, in an attempt to make an informed choice, are asking crucial questions concerning the performance report of two leading presidential contestants –– Asiwaju Bola Ahmed Tinubu, flag bearer of the All Progressives Congress, APC, and Peter Obi, flag bearer of the Labour Party, LP, as governors of Lagos and Anambra states respectively.
Tinubu, who polled 1271 votes in total to clinch the APC's presidential ticket, came ahead of former minister of transportation Rotimi Amaechi, who polled 316 votes; and vice president Yemi Osinbajo, who came third with 235 votes.
Meanwhile, Obi was declared the winner of the Labour Party, LP, presidential primary after Pat Utomi, a professor of political economy; Eragbe Anselm, national youth leader of the LP; as well as Olubusola Olufolake, stepped down from the presidential race.
While a number of followers of Mr. Tinubu, former Lagos state governor scored him (Tinubu) excellent, some supporters of Mr. Obi, former Anambra state governor have also said the same for him (Obi). However, for supporters from both sides, here is the performance report as given by experts.
Behind the report
Acording to the United Nations Development Programme, UNDP, the Human Development Index, HDI, is a summary measure of average achievement in key dimensions of human development: a long and healthy life, being knowledgeable and have a decent standard of living. The HDI is the geometric mean of normalized indices for each of the three dimensions.
The health dimension is assessed by life expectancy at birth; the education dimension is measured by mean of years of schooling for adults aged 25 years and more and expected years of schooling for children of school entering age. The standard of living dimension is measured by gross national income per capita. The HDI uses the logarithm of income, to reflect the diminishing importance of income with increasing GNI. The scores for the three HDI dimension indices are then aggregated into a composite index using geometric mean. Refer to Technical notes for more details.
The HDI can be used to question national policy choices, asking how two countries with the same level of GNI per capita can end up with different human development outcomes. These contrasts can stimulate debate about government policy priorities.
The HDI simplifies and captures only part of what human development entails. It does not reflect on inequalities, poverty, human security, empowerment, etc.
Between Tinubu and Obi
The Global Data Lab, GDL, an independent data and research centre at the Institute of Management Research, Radboud University, Netherlands shows that Obi performed better as governor in six key areas.
Bola Ahmed Tinubu (2003 – 2007)
Gross National Income per Capita: 3.72% (N8.887b to N9.218b)
Life Expectancy: 2.54% (55.40 to 56.80 years)
Human Development Index (HDI): 3.28% (0.610% to 0. 630%)
Health Index: 3.85% (0.545% to 0.566%)
Educational Index: -0.011% (0. 645% to 0.634%)
Income Index: 7.73% (0.647% to 0.697%))
Peter Obi (2007 – 2014)
Gross National Income per Capita: 4.50% (N8.823b to N9.220b)
Life Expectancy: 10.12% (53.55 to 58.97years)
Human Development Index (HDI): 15.82% (0.569% to 0.65%)
Health Index: 16.30% (0.516% to 0.600%)
Educational Index: 22. 5% (0.560% to 0.686%)
Income Index: 9.42% (0.637% to 0.697%)