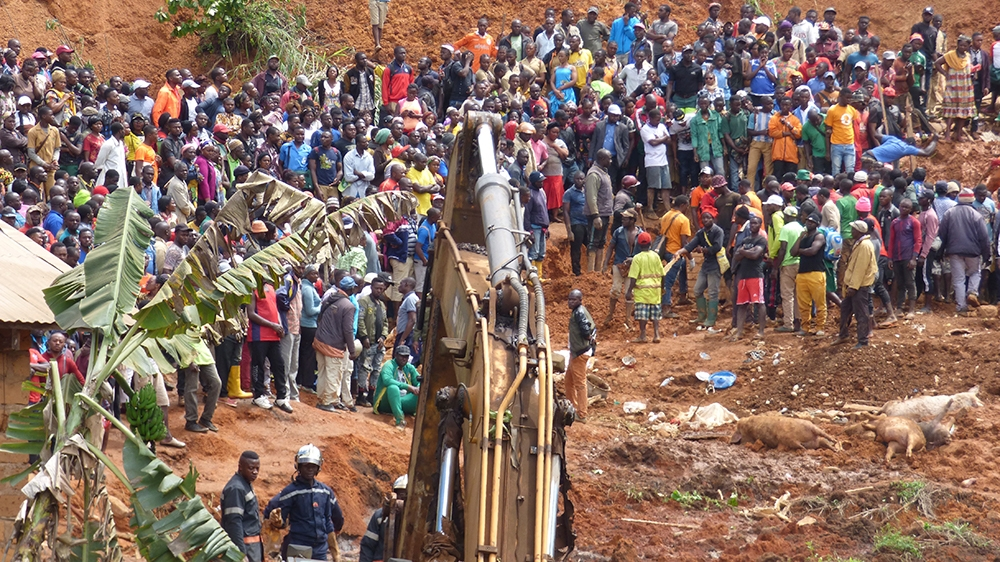 AFRICA
Landslide kills 15 in Cameroon
A cataclysmic occurrence that left no fewer than 15 persons dead had, yesterday, rocked Yaounde, Cameroon's capital.
Victims of the disaster were said to have been a misfortune crowd attending a funeral in Damas, a prominent neigbourhood of Yaounde.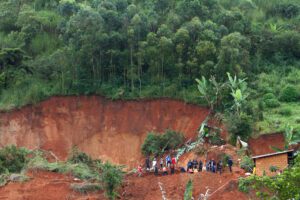 According to eye witness account, the cause of death is said to be a landslide which, as defined by Britannica, simply means "the movement downslope of a mass of rock , debris, earth, or
soil (soil being a mixture of earth and debris)."
While expressing their sorrow over the incident, spectators noted that various families from far and near, had converged on giant tents on waste ground at the top of a hill, when a portion of the ground moved away from their feet.
Speaking on the occurrence, Governor of the Centre Region, Mr. Paul Bea, said: "At the scene we counted 10 bodies, but before our arrival four bodies had already been taken away."
"There are also a dozen serious cases dispersed in hospitals," the governor grieved.
"We had just started to dance when the ground collapsed. I am not sure if I will be able to sleep. You are sitting down, you have people behind you and afterwards, they are dead." one of the survivors by the name of Marie Claire Mendouga narrated.
Yesterday's incident came after that of 2019, in which a landslide sparked by heavy rains was said to have resulted in the death of forty-three people in the western city of Bafoussam.