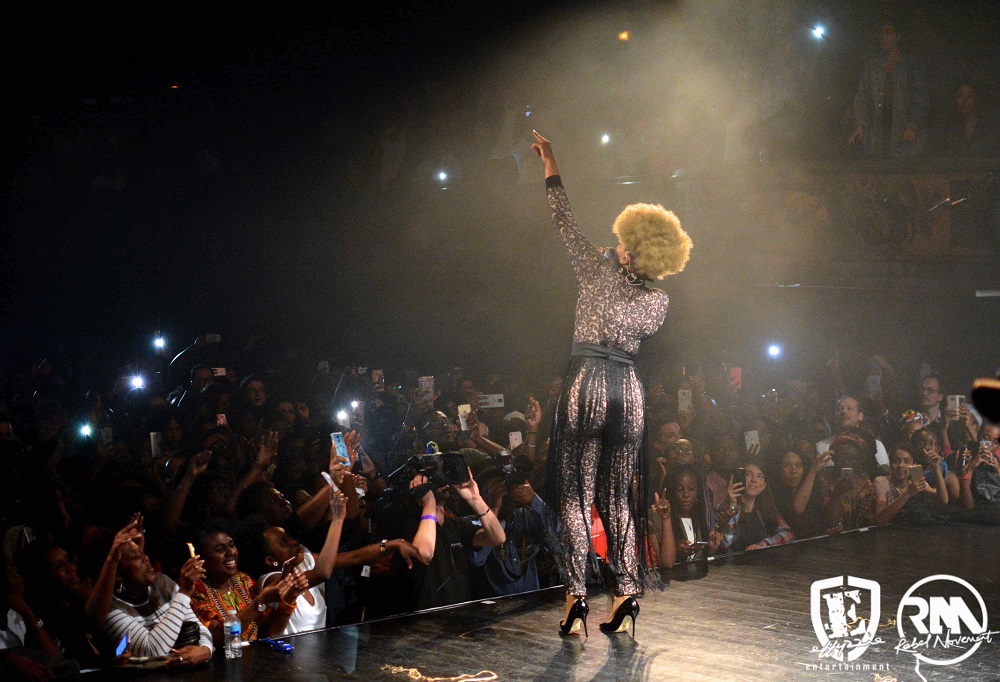 LATEST REPORT
Yemi Alade set to tour Africa as she ends Paris concert
Nigerian Afropop singer, Yemi Alade, held Paris, the capital of France, spellbound last weekend as she performed at L'Olympia Hall.
Thousands of her fans who could not contain their excitement at seeing her registered their presence.
Yemi Alade, who sold out the iconic Le Trianon, was joined by artistes such as Maud Elka, Mo Eazy (Nigeria), Made in Paris and Bramsitoo, who all gave thrilling performances.
Alade, who was wowed by the magnificent presence of fans, thanked them for making the night a special one.
She said: "My second concert here witnessed tremendous success because our fans stood by us, supporting my craft and music all the way. I am immensely grateful for the love from Paris and indeed the world over.
"Now that the Paris concert is done, the rest of the 2022 world tour moves to Montreal, Canada before the rest of Africa which includes Abidjan and Uganda. I am excited to announce these dates, and I can't wait to hit the stage and give my fans a show."
First concert in Paris
In 2017, Yemi Alade launched the first leg of her Mama Africa World Tour in France. She sold out the iconic Le Trianon in Paris, just days before the concert.
The Afropop singer wowed fans by bringing out international saxophonist Jean Baptiste Moundele for "Na Gode," afro R&B singer Dil to sing the romantic duet "Temperature," and Marvin for the French version of "Kissing."
The concert also featured a breathtaking performance by phenomenal French diva Djany, who opened for Miss Alade.
Tours
The 2018 Female Artiste of the Year and 2020 Best Female Artiste (West Africa), has gone on five world tours following her studio albums:
King of Queens Tour.
Mama Africa Tour
Black Magic Tour
Woman of Steel Tour
Empress Tour