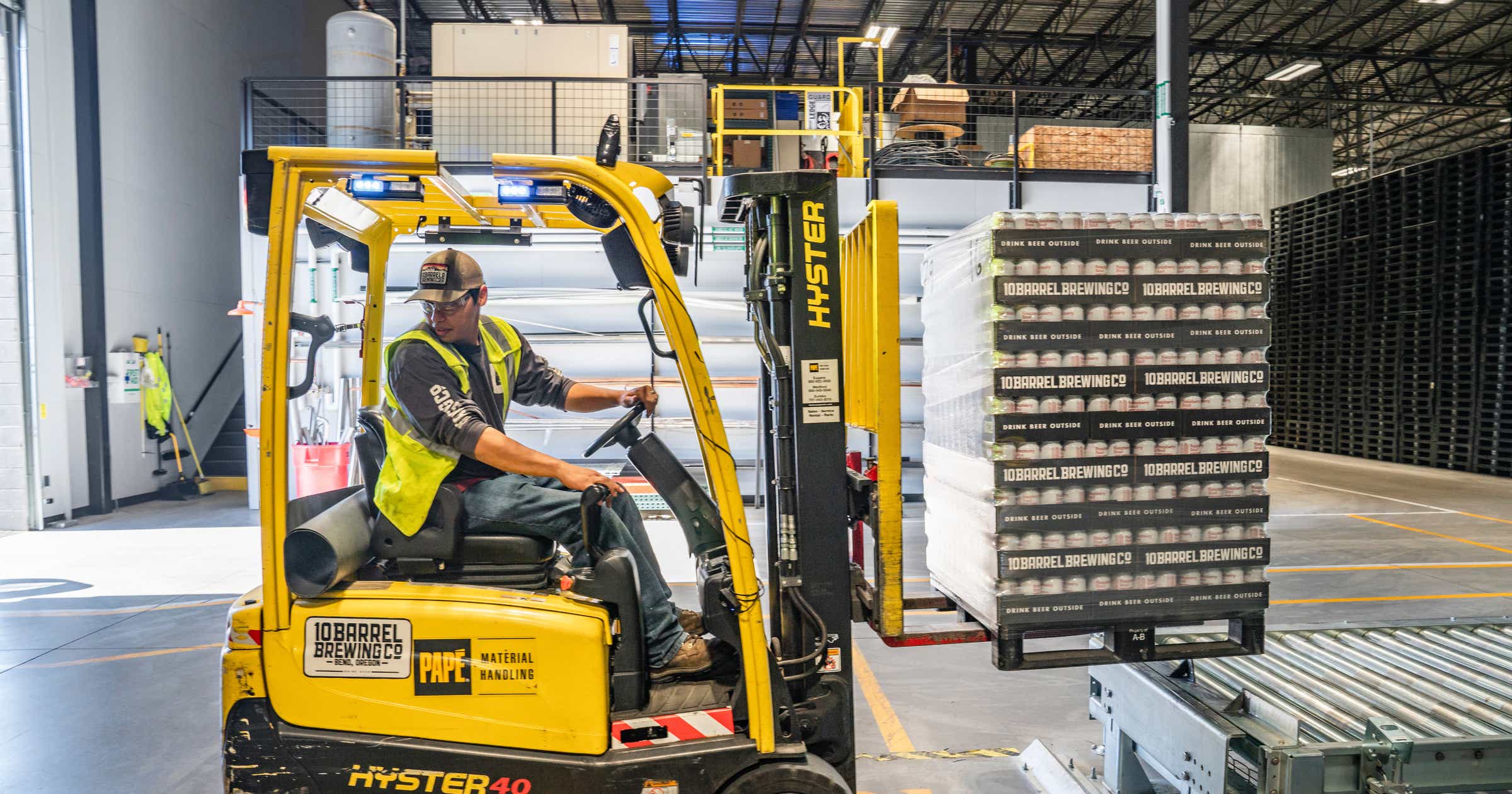 TRAVEL
Warehouse Jobs: How To Apply
Warehouse Jobs: How To Apply
Warehouse Jobs: Are you looking for a warehouse job? Maybe you want to get a job that allows you work in an environment where you can deal with storage, merchandise etc, then read on.
Every business that deals with storing goods in a warehouse will need warehouse workers that can help them. A Warehouse Worker is a professional who works in any business to store and handle orders or merchandise.
They are in charge of receiving and processing incoming merchandise, as well as choosing and handling orders from warehouse stock. In this article, we are going to look into some of the companies that are currently employing people in their company.
Skills and Requirements For Warehouse Workers:
– You have to prove that you have a work experience in warehouse management
– Knowledge of inventory software, databases, and systems
– You need the skill of time management
– You also need the skill of being organized at all times
– You should have the strength to lift heavy materials or products.
– In all, you should at least have a high school degree.
Duties of a Warehouse Worker:
– You have the task to complete and prepare orders for delivery
– You will receive and process all products that come into the warehouse and take a record of them
– You should be able to keep a clean and safe space so customers will be comfortable
– Maintain and service all warehouse machines to avoid damage.
– You should be able to cooperate and communicate well with your co-workers and head of departments
– You should be able to respect and follow the rule and regulations guiding the company.
Available Warehouse Worker Jobs:
1. Optimal Edge Business Concept:
This is a company that is located in Lagos State, Nigeria. So if you are in Nigeria and you need this type of opportunity, this one is available for you. Go get it. But keep in mind that one of the major rules you will obey if you are lucky enough is the Covid-19 rule.
The company also listed the responsibilities attached to the job:
– The employee will be loading and unloading delivery vehicles
– He or she is responsible for receiving goods from people
– Should be able to communicate errors to relevant parties or customers
– Marking and giving it labels
– Checking to be sure that everything is on track
– Counting and confirming goods coming into the warehouse and lots more.
– It is important to note that this is a full-time job and the salary level is from N50,000 -N100k.
How to Apply
To Apply for this opportunity, you have to click on APPLY NOW to go to the application portal.
2. WareHouse Manager at Easterly Global Limited:
This is also another company that is located in Lagos, Nigeria and is currently open to employing anyone who can work as the warehouse manager of the party.
For you to be eligible for this position you have to meet up with some requirements:
– You have to oversee all the operations happening in the warehouse
– You have to implement the warehouse policies and procedures
– As the warehouse manager, you should implement the security policy guiding the company's warehouse
– You have to ensure the safety of all the staff
– You also have to discipline any staff that is not acting following the rules of the company over warehousing
Requirements:
Here are some of the requirements that you need to meet if you want to occupy the position of warehouse manager in this company.
– You should have a good knowledge of warehouse management
-You should have at least three years of experience in warehouse management
– You should have a good knowledge of the computer
– You should be a problem solver, leader and motivator
– You should have a good communication skill, both writing and speaking
– You should be available to work even at extra hours.
How to Apply:
If you're interested in being a warehouse manager from Easterly Global Limited, Click HERE to start your application.
FAQ
What are some examples of warehouse skills?
Communication skill is very important if you going for a warehouse job. Secondly, you need the skill to multitask. You also need to be articulative and hardworking.
Do I write a CV for a warehouse job?
Yes, some companies require you to submit your CV while they do not. It all depends.
How much does a warehouse manager earn?
Yearly, an average warehouse worker or manager earns at least 500k naira per year while some earn more than that.