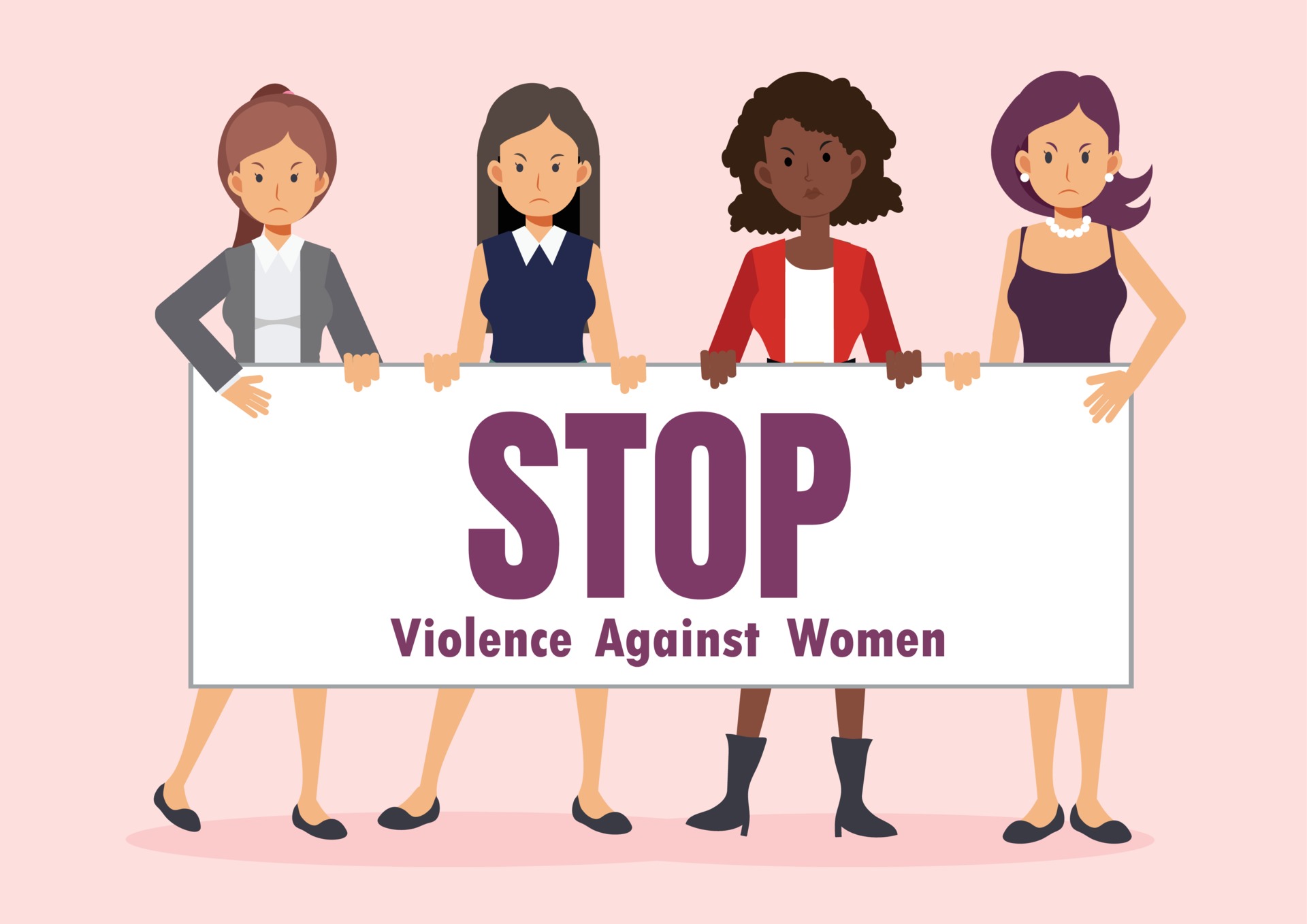 Today's media is packed with reported cases of violence against women and girls. As of 2020, the COVID year, Amnesty International said 11,200 rape cases were reported in Nigeria.
In April this year, Nigerians woke up to the sad story of the death of popular Nigerian gospel singer, Osinachi Nwachukwu, following alleged abuse and domestic violence in the hands of her husband, Peter Nwachukwu. She was only 42-years-old and left behind 3 young children.
Another heart-wrenching case is that of a housewife, Wakaego, who was left battling for her life at the University of Port Harcourt Teaching Hospital in Rivers State, due to an alleged machete attack by her husband, Chima and his female lover. The incident happened in their home in Omerelu community, Ikwerre Local Government Area.
These are few of the cases that make it to the headlines, but there are many more untold.
Agnes, a young graduate and NYSC member, told me of her experience: "I have escaped rape twice. First time was when I was in secondary school and the second was on my street on a Sunday morning while going to church. Thank God for a man who was walking by and saved me from the hands of the street boys, who had dragged me to a corner."
Just few weeks ago, the Minister of Education, Adamu Adamu, had raised concerns about the promotion of sexual education in the Nigeria school system.
Adamu, while noting that allowing such education in the school system would further destroy the society and it will affect the future generations, directed the Nigeria Educational Research and Development Council to quickly review the curriculum and expunge any sexual education content in curriculum being used in schools in Nigeria.
But how will young girls who are sexually violated grasp what is being done to them?
Just last month, two sisters, aged five and three, were rescued from the hands of their father, who allegedly abused them sexually in Anambra state.
The State Ministry of Women and Social Welfare, in collaboration with the Nigeria Security and Civil Defence Corps carried out the rescue after a whistle blower reported the case to the ministry.
It is for this reason that the Nigerian Feminist Forum believes sexual education as part of schools curricula will help protect the right to health and well-being of every school-aged child, through provision of access to information that protect the young population in making the right choices.
The Forum has therefore tasked government and policy makers to take all necessary action to provide safe, accurate and incremental sex education to young people, warning that neglecting the health and well-being of millions of school children will lead to repercussions that will negatively affect all aspects of the Nigerian society.
The Nigerian Feminist Forum also suggested that Nigeria Educational Research and Development Council ensures that public policies on sexuality education is culturally relevant, accurate and age appropriate.
The UN General Assembly in 1993, defines violence against women as "any act of gender-based violence that results in, or is likely to result in, physical, sexual or psychological harm or suffering to women, including threats of such acts, coercion or arbitrary deprivation of liberty, whether occurring in public or in private life."
Why is there so much talk about violence against women and girls? It is a human right violation that destroys the victim, their families and society. It cause silence, stigma, shame, low self-esteem, unwanted pregnancies, diseases and even death.
It manifests in different forms like battering, psychological abuse, maltreatment, marital rape, femicide, rape, forced sexual acts, forced marriage, stalking, cyber- harassment, slavery, sexual exploitation and female genital mutilation.
In a bid to shine light on these issues and tackle them, every year from November 25 to Dec 10, the United Nations engages in 16 days of activism. This campaign aims to prevent and eliminate violence against women and girls; call for global action to increase awareness, promote advocacy and create opportunities for discussion on challenges and solutions.
Many Non-governmental Organizations and groups in the country are joining in this cause, so no one is left behind.