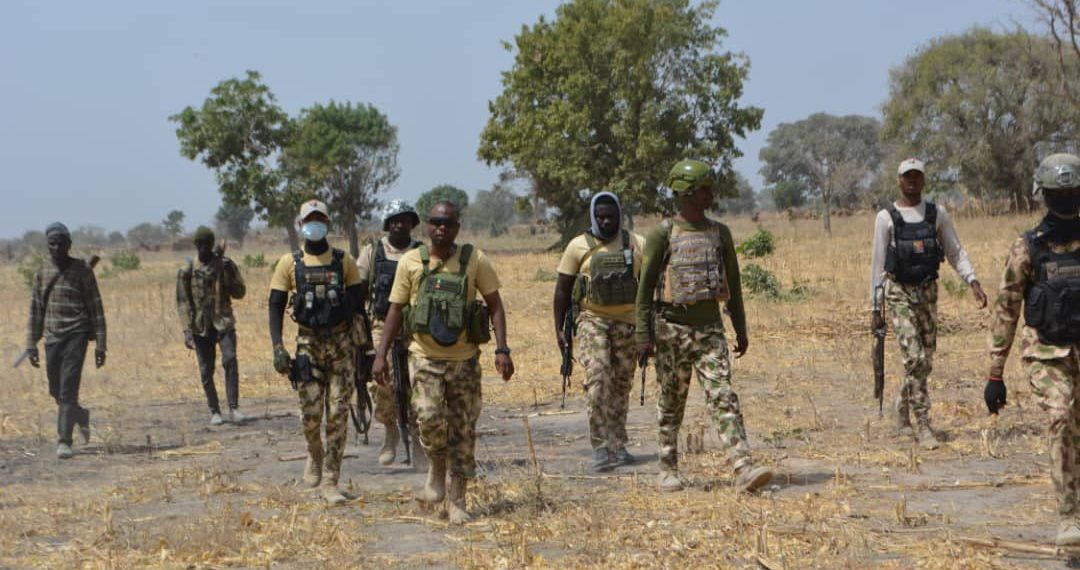 LATEST REPORT
Nigerian army completes training of guard for Borno
The Nigerian Army's 7 Division completed training of 40 security guards on Sunday to strengthen security in an internally displaced persons (IDPs) camp in Maiduguri, Borno's capital.
Major-General Shuaib Waidi, the Division's General Officer Commanding (GOC), stated that the measure was implemented to close security gaps in the camp.
The GOC, represented by Lieutenant Colonel Agbo Solomon, Commander, 195 Battalion, stated that the security guards had received extensive training in small arms handling, with an emphasis on safety and protection.
He went on to say that they were trained in unarmed combat, how to disarm adversaries during attacks, and how to defend themselves using a variety of physical combat techniques.
Mr Waidi explained that the initiative would strengthen civil-military relations and encourage the host community to participate actively in securing their area.
The GOC urged IDPs to be security conscious and to report any suspicious movement or unusual activities that could jeopardise the peace to security agencies.
Borno Commissioner for Youth and Sport, Seina Buba, praised the efforts of the Army and Civilian JTF in restoring long-term peace in the state.
Mr Buba stated that the initiative would be replicated in other camps throughout the state to provide additional protection for IDPs.
He stated that the state government was working to close all IDP camps in the state so that people could return to their homes.