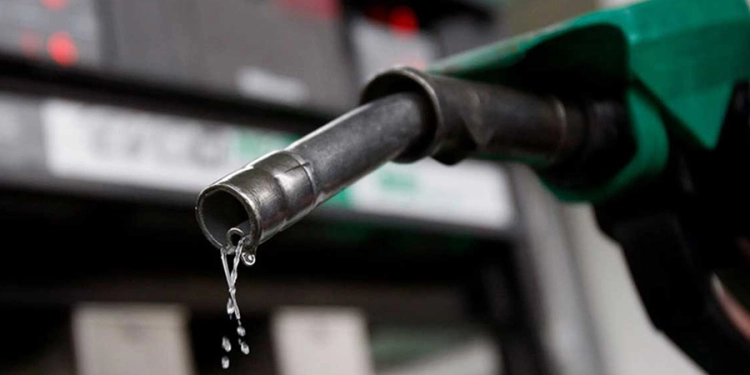 For weeks, businesses and motorists in major cities in Nigeria have continued to groan under the high cost and scarcity of Premium Motor Spirit, well known as Petrol.
The increased cost of the essential commodity has left pedestrians and travelers with no choice but to pay more for transportation within and outside their cities.
A survey of the price watch in Awka, Anambra state capital, shows that the product sells for between 240 and 250 naira per litre. In neighboring Asaba, Delta State capital, it is sold at 235 to 300 naira per litre.
In Benin City, it goes for about 230 naira per litre, while in Uyo, Akwa Ibom capital, it is sold for 240 to 250 naira per litre. The oil-rich city of Port Harcourt, Rivers State capital sees the product sold for between 230 to 250 naira. In Abuja, the nation's capital, motorists buy a liter of petrol for 179 to 180 naira and in Lagos, while major petrol stations dispense for between 169 and 170 naira, others sell for 200 naira per litre.
These are against the approved pump price of 175 naira per litre.
As of October 2022, consumers paid N195.29 for a litre of Premium Motor Spirit.
National Bureau of Statistics, NBS, in its "Premium Motor Spirit (Petrol) Price Watch" for October 2022 noted that the average price was a 17.93 per cent increase over the N165.60 paid in October 2021.
"Likewise, comparing the average price value with the previous month of September 2022, the average retail price increased by 1.90 per cent from N191.65."
On a zone-by-zone basis, the North-West recorded the highest average retail price of petrol in October  at N198.28, while the South-West recorded the lowest at N192.42.
Analysis of states profile showed that Kebbi State paid the highest average retail price for petrol at N211.00, followed by Kano at N210.14 and Gombe at N210.00.
On the flip side, the report indicated that consumers in Sokoto State paid the lowest average retail price for petrol at N185.00, followed by Taraba at N185.42 and Abia at N186.56.
But why is this happening in an oil-rich country like Nigeria?
It is no more news that not one of Nigeria's four refineries are working.
In September this year, a glimpse of hope appeared when the Minister of State for Petroleum Resources, Timipre Sylva, promised that the rehabilitation work on the 60,000 barrels per day capacity Port Harcourt Refinery would be completed for it to resume full production by December, 2022.
Sylva said the rehabilitation of the four refineries was on course and would be completed as scheduled.
But for now, oil marketers under the aegis of the Independent Petroleum Marketers Association of Nigeria, IPMAN, have warned Nigerians to expect to buy petrol at 'any price', as they've been forced to buy at N205 from third parties.
IPMAN's National Controller Operations, IPMAN, Mike Osatuyi, added that the marketers also have to factor in the N13 transportation to the cost of petrol before selling.
Osatuyi accused the Nigerian National Petroleum Company Limited of refusing to give its members products.
"NNPC refuses to give us fuel. We buy from third parties and can sell at any price because if the landing cost to our stations is N218 per litre, how much do you expect us to sell? So the public should expect fuel at any price, depending on the area," he said.