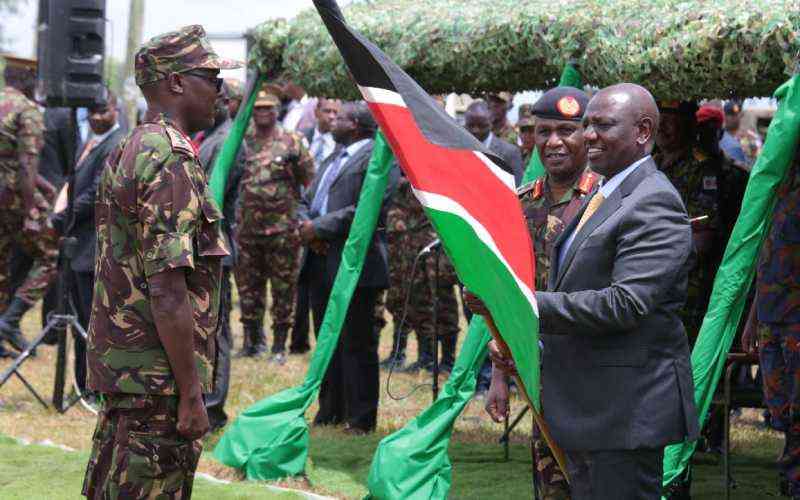 In a bid to put an end to the decades of bloodshed and wanton destruction developing in Democratic Republic of Congo, the President of Kenya, William Ruto, Wednesday, officially deployed troops to eastern Democratic Republic of Congo to join an East African regional force.
At the send-off ceremony, Ruto said:"We all have a stake in a stable Democratic Republic of Congo and its security," noting that United Nations and African Union had given "tacit" backing to the Kenyan deployment.
He added that the troops were "on a mission to protect humanity, as the destiny of DRC is intertwined with ours." Without giving details of the deployment schedule, Ruto said they would not allow any armed groups, criminals and terrorists to deny them of their shared prosperity, saying that Kenya owes a "brotherly duty to DRC until the job is done."
It will be recalled that seven countries of the East African Community, EAC, had agreed in April 2022, to constitute a joint force that would combat militia groups in Congo's east. On that note, the Kenyan troops will join a contingent from Burundi.
This is despite billions of dollars spent on one of the United Nation's largest peacekeeping forces as more than 120 armed groups continue to operate across large swathes of east Congo, including the M23 rebels, which Congo has repeatedly accused Rwanda of supporting. Although Kigali continues to deny the claims.