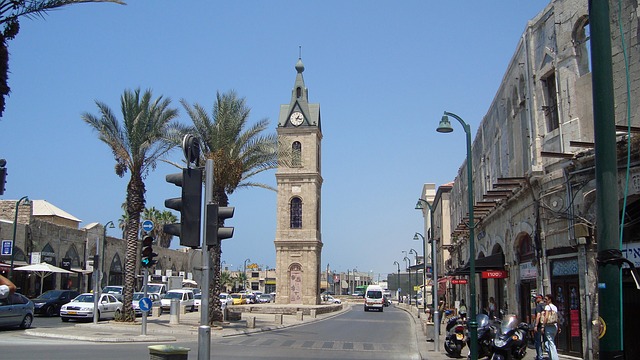 TRAVEL
How To Apply For Israel Visa (For Nigerians)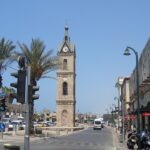 How To Apply For Israel Visa (For Nigerians)
How To Apply For Israel Visa: Getting visa for any country of your choice can be easy for some countries and hard for others. It all depends.
But, Israel Visa For Nigerians should be one of the best visas anybody will think of getting if you want to travel to a place where you will feel satisfied.
Tourism is a significant source of revenue for Israel. Despite ongoing security worries, the country is seeing an increase in tourism as compared to what should be really happening there.
Visitors to Israel should watch a list of things to avoid:
1. Avoid photographing individuals in Muslim and Orthodox Jewish neighborhoods.
2. Smuggling and trafficking illicit narcotics are punishable by harsh penalties, including lengthy jail sentences.
3. Israel is not any of the countries that tolerate anything as they see everything on their side as being Holy.
There are a lot of tourist sites in Israel that you should consider going to visit. Also, if you want to study anything related to science and medicine, Israel should be an option you should consider.
Requirements for Israeli Visa For Nigerians:
Here are some of the requirements you need for you to be granted a Visa to Israel as a Nigerian.
1. You should have an international passport having at least two valid pages left and has not or is about to expire
2. You should have a passport photograph showing your full face and staring facial expressions.
3. Glasses are allowed if they will not cover or prevent your face from showing.
4. If you have previous visas you will be required to make s photocopy of them and submit them while submitting all the documents that are required.
5. Make a photocopy of the passport data sheet which is the place where your photo is located
6. Should include a letter clearly stating the reason why you are going to Iceland. In. Your letter and your date of going should be included and returned if you're going for the short term.
7. Also, make a copy of your flight ticket, number and time of departure
8. Your health insurance is very important, you will be required to have your health insurance (have a copy of it)
9. If you're going there as a married person, you will have to prove it by providing your marriage certificate.
10. You Should have all complete documents like your birth certificate and other important documents.
11. If your application is not made in your country, you have to prove that you are legally staying in the said place you said you would.
12. You have to show an account balance that is big enough to cover the period you are going to stay in Iceland.
13. If you're going there as a business person, you should present your company certificate I'd registration
14. If you're going as a worker, you should be able to show your letter of employment
15. If you are a retired worker then you have to show proof of your retirement fund.
16. You will be required to pay a Visa fee of $169 which is not refundable.
The B/2 visa is valid for up to three months from the day it was issued. The Israeli Border Police will determine how long you are permitted to stay in the nation.
A tourist who is presently in the nation and desires to stay for an extended period can do so at any of the Ministry of the Interior's regional population control offices.
Before a visa is issued, the applicant must verify that they have normal results in TB, hepatitis, and AIDS testing.
Those who fail to take simple measures, such as always wearing a mask indoors, may be fined or punished immediately.
New regulations might be implemented with minimal notice.
Depending on the type of visa you want, you must bring the above documents to the Israeli Embassy between the hours of 10 a.m. and 1 p.m., Monday through Friday.
Every person that applied for an Israeli visa must attend an in-person interview.
How To Apply For Israel Visa:
If you want to apply for Israel Visa you have to follow the step-by-step guide we have provided below
To start you will have to visit the embassy either in Abuja here Is the address;
Address: 12 May Slessor, Off Udoma Street, Asokoro, Abuja – Nigeria
Website: embassies.gov.il/abuja/
Email: info@abuja.mfa.gov.il
Phone: (+234) 9-460 5541 / (+234) 9-460 5515