LATEST REPORT
Ghana makes U-turn on security threat advisory in Abuja
Hours after the Ghanaian Ministry of Foreign Affairs and Regional Integration warned its citizens against travelling to Abuja, Nigeria's capital city, over security threats, the Ministry has disowned the security update.
In a statement issued and posted on its official Twitter page, the Ministry said the advisory was unauthorized.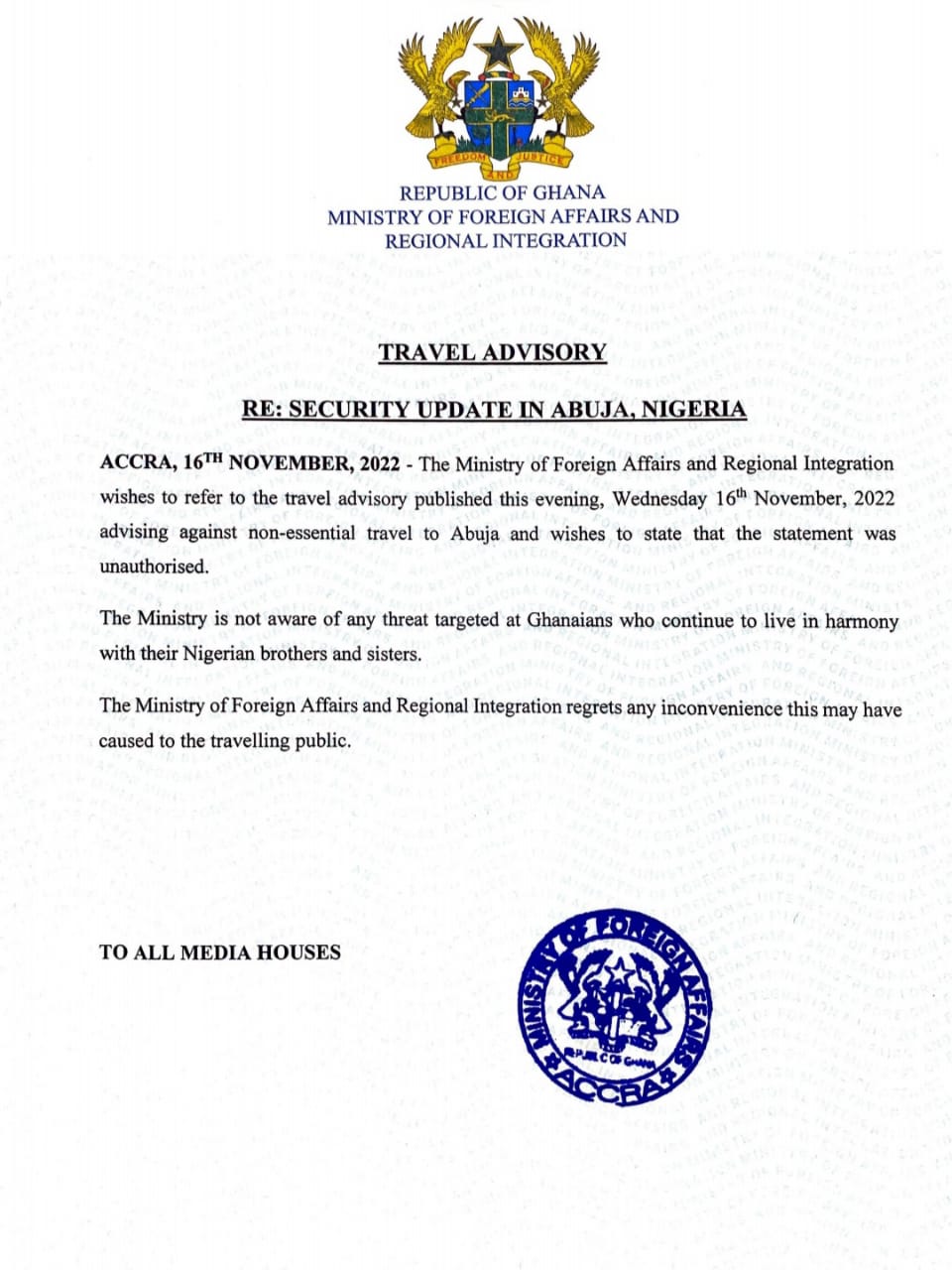 It noted that it is not aware of any threat targeted at "Ghanaians who continue to live in harmony with their Nigerian brothers and sisters."
The Ministry regretted any "inconvenience this may have caused to the travelling public."
Recall that last month, the United States and the United Kingdom warned of possible terror attacks in Abuja, especially at government buildings, places of worship, schools and other centres where crowds gather.
Both countries went a step further and commenced the evacuation of their citizens from the city – although days later the UK reviewed the travel advisory.
Reacting to the development, Nigerian Minister of Information and Culture, Lai Mohammed, had dismissed the terror alerts, adjudging Nigeria to be safer now than in May 2015 when President Muhammadu Buhari came into office.