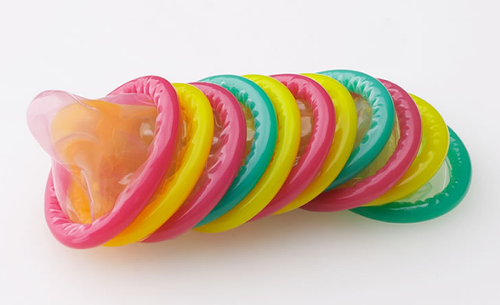 Not enough condoms, high taxes on condom procurements and reduced budgetary provision for condom procurement are hampering the HIV/AIDS response of Kenyan government.
A condom, which is small in size but mighty in worth, is at the centre of campaigns to prevent HIV and other sexually transmitted diseases.
The Kenyan Government bought 150 million pieces for the July 2022 to June 2023 financial year to meet the demand this year, although the country needs about 455 million condoms annually.
This has raised concerns among civil society groups in Kenya, particularly amid rising cases of teenage pregnancy, HIV/Aids among the youth and resurgence of sexually transmitted illnesses.
Usually, condoms are imported and distributed for free but due to high taxes, suppliers are no longer providing Kenya with free condoms. A packet that has three condoms is sold for about $1; an amount many cannot afford.
As the World marks this year's World AIDS Day on December 1, Kenyan activists are demanding that the government removes taxes on condoms, saying it will help in reducing new HIV infections.
Kenya Country Director of the AIDS Healthcare Foundation, Dr Samuel Kinyanjui, believes that condoms must be viewed as an investment and not a cost.
Dr. Kinyanjui explained that with enough condoms, Kenya will be saved from treating more than 800,000 newly infected persons in the next ten years and up to 5.3 million unplanned pregnancies, 60% of which are teenage, will be averted.
He has therefore urged the government to come up with a mechanism of stemming the acute shortage of condoms that has now become routine and reduce the prevailing high taxes against those willing to step in and help the country restock.
Speaking further, he warned that: "Why do we have to tax commodities donated free of charge? Going down this road will only wreak havoc in a country that is unable to fund our health system. We should decide whether we want condoms or taxes because once the donors withdraw, then we are doomed."
Total new HIV infections have declined in the last seven years; from about 116,000 in 2009 to around 45,000.
The theme for World AIDS Day 2022 is "Putting Ourselves to the Test: Achieving Equity to End HIV."
In her message to mark the day, UNAIDS Executive Director, Winnie Byanyima, said: "We can end AIDS – if we end the inequalities which perpetuate it. This World AIDS Day we need everyone to get involved in sharing the message that we will all benefit when we tackle inequalities….To keep everyone safe, to protect everyone's health, we need to Equalize."
Byanyima warned that the world has only eight years left before the 2030 goal of ending AIDS as a global health threat.
She therefore harped on the need for: "Economic, social, cultural and legal inequalities must be addressed as a matter of urgency. In a pandemic, inequalities exacerbate the dangers for everyone. Indeed, the end of AIDS can only be achieved if we tackle the inequalities which drive it. World leaders need to act with bold and accountable leadership. And all of us, everywhere, must do all we can to help tackle inequalities too. "