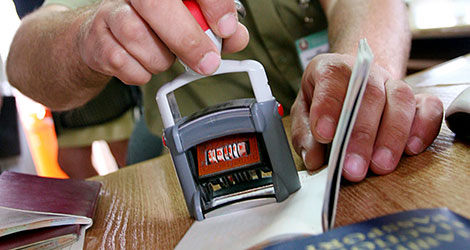 TRAVEL
Belarus Visa For Nigerians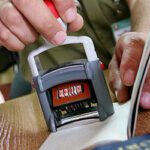 Belarus Visa For Nigerians
Belarus Visa: Going on a vacation? You can choose from a plethora of places to visit and Belarus is one of such places you should consider.
Belarus visa for Nigerians is available for those that want to enter the country for different types of kinds of business or purposes.
Tourists, visitors, and business travelers from Nigeria must first complete certain conditions to obtain a Belarus visa. Like every other country, you can't just waltz right into Belarus.
Belarus is a fascinating country with lovely and closely knit villages, natural woods, and a friendly and inviting culture. Thousands of people from all around the world visit Belarus each year.
Below we are going to talk about the different types of Visas that are available for anyone that is going to Belarus so you can choose from the options below:
Types of Visa:
1. Students Visa:
This Visa is for Nigerians or any international person wishing to study at any university or institution in Belarus. This sort of visa is typically good for one year. It is also renewable as long as you are still studying in the country.
2. Travel Visa:
This type of visa is intended for visitors entering Belarus for tourism or to visit family and friends. This visa is valid for 90 days.
3. Business Visa:
People travelling to Belarus for business must get a business visa (e.g. business meetings, conferences, seminars, etc). It is also valid for 90 days.
Requirements For Belarus Visa For Nigerians:
– You should have an international passport having at least two valid pages left and has not or is about to expire
– You should have a passport photograph showing your full face and staring facial expressions.
– Glasses are allowed if they will not cover or prevent your face from showing.
– If you have previous visas you will be required to make s photocopy of them and submit them while submitting all the documents that are required.
– Make a photocopy of the passport data sheet which is the place where your photo is located
– Should include a letter stating the reason why you are going to Iceland. In. Your letter and your date of going should be included and returned if you're going for the short term.
– Also, make a copy of your flight ticket, number and time of departure
– Your health insurance is very important, you will be required to have your health insurance (have a copy of it)
– If you're going there as a married person, you will have to prove it by providing your marriage certificate.
– Should have all complete documents like your birth certificate and other important documents.
– If your application is not made in your country, you have to prove that you are legally staying in the said place
– You have to show an account balance that is big enough to cover the period you are going to stay in Iceland…
– If you're going there as a business person, you should present your company certificate registration
– If you're going as a worker, you should be able to show your letter of employment
– If you are a retired worker then you have to show off your retirement fund.
– Pay for your application fee through the embassy or bank order or any other means provided by the embassy.
How To Apply for Belarus Visa For Nigerians:
Though the embassy did not provide any online platform for those that want to make payments and sell forms online, you can still go to their office.
Abuja Branch
Address: 1866, Deng Xiaoping Street,
Plot 2148, Asokoro,
Abuja, Nigeria
Phone: (+234) 962 332 10 / 1 (+234) 809 234 9576 / 902 692 8842
Website: www.nigeria.mfa.gov.by
Email: nigeria@mfa.gov.by
Lagos Branch
Plot 662, Bello Aromire Street,
Omole Estate,
Phase 2,
Lagos, Nigeria
Phone number: +234) 80-9-992-6480
Email: solufade@gmail.com
FAQ
How long does it take to get Belarus Visa?
A lot of people will tell you to wait for 2 or 3 days and your visa will be out, well it might be possible but bear in ,mind that your Visa will be out in 2 weeks.
Can I get a Visa on Arrival?
Belarus does not give anybody a visa on arrival, for you to be allowed to work, study or do any kind of thing you want, you must apply and get your Visa while in your country.
How long from Nigeria to Belarus?
If you planning to travel to Belarus, you should be ready to travel for 13 hours or more, depending on the situation of the flight.