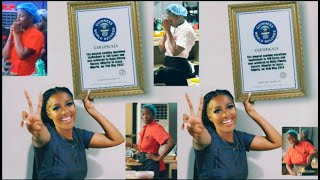 GOSSIP
Hilda Baci unboxes her Guinness World Record Certificate, ignites worldwide cheers (video)
In an exhilarating event celebrated worldwide, Hilda Baci, the remarkable individual who captivated the hearts of millions, has finally unveiled her Guinness World Record certificate.
The atmosphere was filled with jubilation and excitement as Hilda proudly unboxed the coveted accolade, marking a momentous achievement in her extraordinary
Hilda Baci, a name that has become synonymous with perseverance and determination, has broken barriers and shattered records with her incredible accomplishment.
The highly anticipated unboxing ceremony took place amidst an atmosphere of anticipation and awe.
Surrounded by family, friends, and well-wishers, Hilda gracefully opened the package containing the Guinness World Record certificate.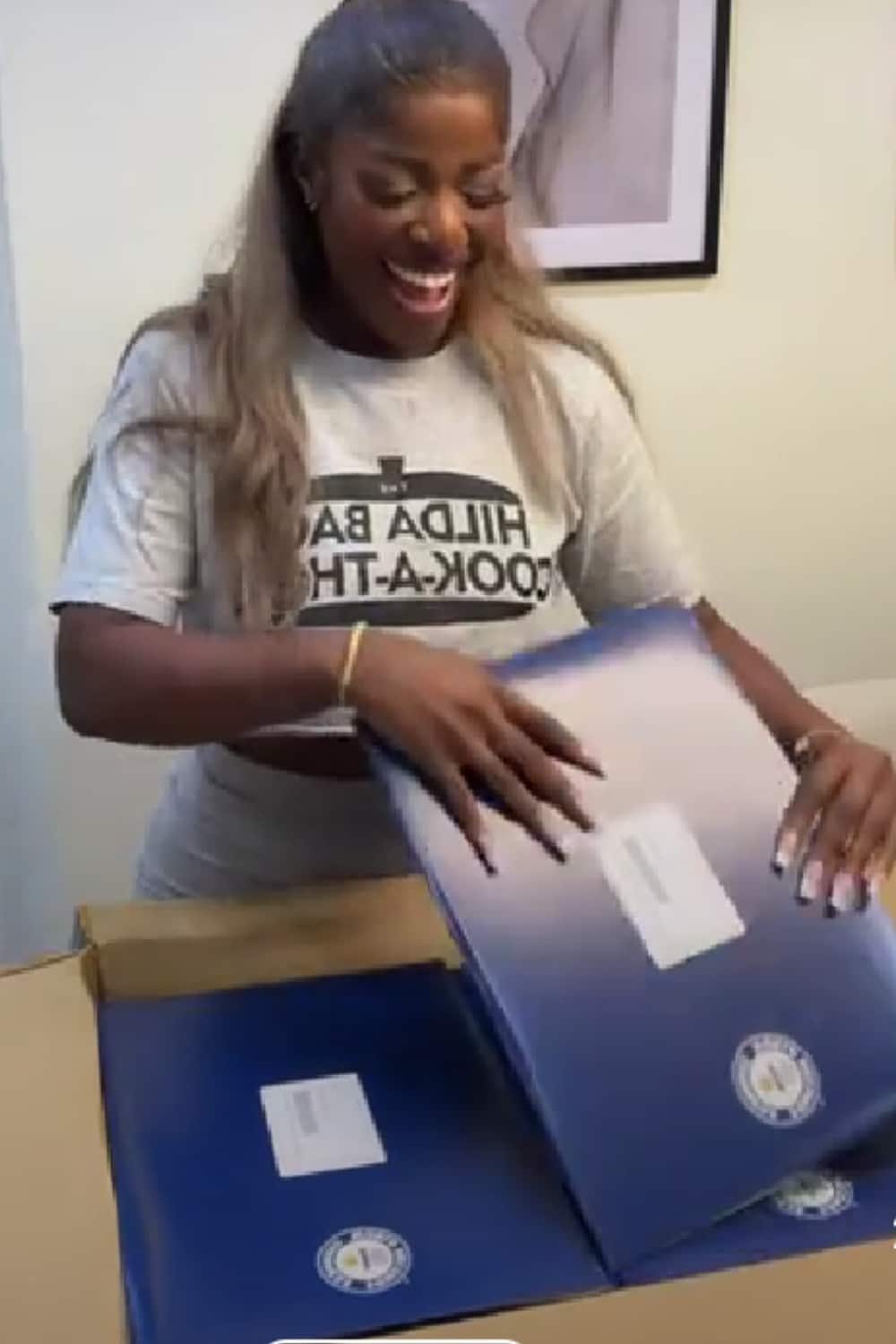 Gasps of delight and thunderous applause resonated through the room as the prestigious document was unveiled.
The news of Hilda Baci's unboxing moment has spread like wildfire, igniting celebrations around the world.
Social media platforms have been flooded with messages of congratulations and admiration for her remarkable achievement.
Reacting…
@iambisola wrote;
"Congratulations Hilda"
@enioluwaofficial said;
"Congratulations Boo Boo! A force to be reckoned with!"
@joanie18 wrote;
"Hilda always act like a baby"
@aaron_ty said;
"Dammy is coming to hav it"
@king.sley.101 said;
"Why you come dey do like chef Dammy"
@officialjpjackson wrote;
"This is another record breaking for Hilda and for Nigerians. God bless u Hilda, we are proud of you."
See below;