If you're like me, looking for USSD code for loans in Nigeria, then I'd say we have a thing in common because we've got the list of all loan codes from loan companies, banks, telecommunication companies, and more.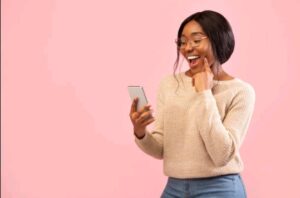 Borrowing money online was not possible decades ago, but thanks to technological advancements, financial organizations are springing up to fill large gaps.
Yes, you may acquire a rapid online loan in Nigeria without any collateral in as little as 5 minutes using your mobile device.
That's why we've compiled a list of the top 10 best loan apps in Nigeria, all of which offer loans with minimal hassle and paperwork.
We all require financial credit for many reasons, including rent, school expenses, debt repayment, and so on. It might be aggravating to find oneself in such a financial bind.
What if you know all the USSD code for loans in Nigeria?
I mean, all you have to do is grab your smartphone, dial a few numbers, and then follow the prompt messages, and voila! You now have fast access to a mobile loan in Nigeria.
In this article, we'll show you how to secure a loan in Nigeria using USSD codes.
What Is USSD Banking, and How Does It Work?
USSD Banking is a sort of banking that allows you to conduct financial transactions using short or rapid codes from your phone.
It only requires a cellphone network; there is no need for an internet connection. You may do practically any type of financial transaction with USSD banking, from making transfers to purchasing airtime.
More crucially, USSD codes can be used to obtain loans. That's why we've created this piece about USSD code for loans in Nigeria.
How to Use USSD Codes to Apply for Loans
The process of applying for a loan using USSD is simple. All you have to do is:
Know who you're borrowing from when it comes to loans.
Get the USSD code that works.
All conditions must be met.
Enter the code.
Stick to the instructions.
Take out a loan.
Banks' USSD Codes For Loans In Nigeria
The table below shows major banks' USSD codes to dial in Nigeria to get personal loans.
Commercial BanksUSSD Codes to Dial
Guaranty Trust Bank Loan code*737*51*51#
Fidelity Bank Loan code*770#
First Bank Loan code*894#
Wema Bank Loan code*945#
Skye Bank Loan code*833#
Sterling Bank Loan code*822#
Diamond Bank Loan code*710*11#
Eco Bank Loan code*326#
Diamond Access Loan code*901*11#
FCMB Loan code*389#
Unity Bank Loan code*7799#
UBA Bank Loan code*919#
Union Bank Loan code*826#
Heritage Bank Loan code*322#
Keystone Bank Loan code*533#
Access Bank Loan code*901#
Zenith Bank Loan code*966#
Other Mobile USSD Codes For Cash Loans
The following table shows the list of mobile loan codes to get quick cash in Nigeria. It includes Nigerian telecommunication companies' USSD codes to borrow money in Nigeria.
Lending InstitutionCode to Dial
AB Microfinance bank*389*755#
Access bank*901*11#
Accion MFB*572*6#
Airtel quick cash loan*561#
Aledin nano*903#
Etisalat loan code*561#.
Fairmoney ussd code*322*6#
FCMB loan code*329#
Glo cash loan
code*322*1*04225701*Amount#
GTBank loan code*737*51*51#
Interswitch loan*322#
Kwik cash USSD code*561#
Migo loan code*561#
Mtn cash loan code*606*4#
Trader Money loan code*540#
Paga loan code*242#
Quick Teller (Mtn, Airtel, 9mobile)*322#
Carbon Paylater USSD code*1303#
Frequently Asked Questions About USSD Loan Codes
Here are frequently asked questions and answers about getting loans in Nigeria using USSD codes.
How can I borrow money from GTB?
There are two ways to go about it;
You can request for Quick Credit instantly by dialling *737*51*51#
Quick Credit is also available on all GTBank online and mobile banking platforms (Internet Banking, GTWorld and GTBank Mobile App)
How can I get MTN loan?
Dial *606# and select XtraTime.
You can then select your preferred amount from the list.
After selecting your preferred amount, the system will then send you a message with the amount you are about to borrow and the applicable service fee for you to confirm the transaction.
What is GTBank loan code?
Use the GTB loan code – *737*8*2#
What's UBA loan USDD code?
With the mobile banking code and Uba quick Loan code *919# you can apply for easy online loans without collateral on your registered number with Uba Bank.
How do I activate my USSD UBA?
To activate and use the UBA mobile banking service without an ATM card, dial the UBA code transfer *919# and follow the instructions on the screen to get the PIN to activate UBA mobile USSD banking on your number. Dial the UBA magic banking code *919#. A welcome message will appear on your mobile screen.
What's the USSD code for Zenith Bank?
Simply dial the USSD *966*0# and follow the onscreen prompts. An account number will be created automatically and sent to you via SMS.
Summary Notes on USSD Code For Loans In Nigeria
There you have it on the list of USSD code for loans in Nigeria. Still, it goes without saying that yo must meet certain requirements to get an online loan.
You'll have to provide:
Your Name
BVN
Account Details
Address, and more
You should also remember that the interest rate of each loan lender differs. Moreso, you must be willing to payback your loan if you don't want your credit history to get affected.
Did you find this post helpful? Like, Share, and don't forget to drop your comment below.