We bring you the most up-to-date list of the top 9 best loan apps in Nigeria, where you can get instant credit for personal or business purposes. Yes, you can apply for these loans using your smartphone, whether it's an Android or an iOS device.
Why would anyone need a quick loan in the first place? Struggling with finances and paying bills has become even more difficult, as many Nigerians have lost all or part of their income, especially during this global pandemic.
Don't panic if you don't have an emergency fund and are having trouble making ends meet; you're not alone in your financial dilemma.
Though government economic impact payments may be helpful, you can also explore other ways to borrow money and get instant online loans to be repaid in a short period of time.
In one of our previous postings on how to borrow money online in Nigeria, we detailed the six procedures that would allow you to acquire funds using any of the lending applications in Nigeria that will be mentioned soon.
One of the first and most important steps is to access quick online loan platforms including any of the best loan apps in Nigeria that offer instant loans immediately after application, even without any collateral and when unemployed.
First, you'll have to have a smart device (phone, tablet, etc.) to access the loan apps I'll give in this list. Interestingly, there will be no large documents. You only need your smartphone to get your cash.
1. Carbon Loan App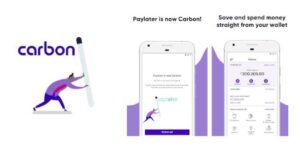 Carbon formally called PayLater is the first on the list of best loan apps in Nigeria.
It is a simple, entirely online lending platform that provides short-term loans to help cover unexpected expenses or urgent cash needs.
With just an Android device and basic requirements, you can apply for a Paylater loan 24 hours a day, 7 days a week with a quick application process that lets you know your status within minutes.
Carbon app currently offer two loan packages:
Pay later (loans available to all) and Pay later plus (loans for salary earners).
Pay later platform also allows you to make payments for recharge cards, bills including your NEPA bill and other services.
Like any instant online loan, you do not need any sort of documentation or collateral to apply and get approved, except an android phone to download and use the app, and a means of identification. With these, you are set to go.
Download Carbon Loan App and get up to #100,000 instantly!
You can get the carbon app from the play store or visit their official website to know more about Carbon (PayLater).
2. Fair Money App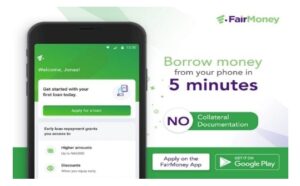 Due to their excellent service, the Fair Money app is ranked second among the top best loan apps in Nigeria.
To complete a quick and simple application process, simply download the app from the Google Play Store, receive your funds (without collateral), and pay back within 15 days or one month.
You should be aware that there will be certain terms and restrictions associated to the loan, so make sure you read them before applying.
Fair Money's app, in addition to providing loans, also allows users to recharge their phones and pay their expenses.
3. Palm Credit App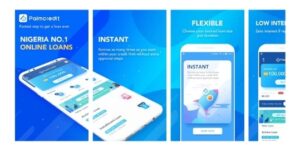 Another app for loans in Nigeria is the Palm credit app. Palm credit is basically an android app that provides loans to users of the app.
It is very easy and quick. Palm credit loan is limited to individuals that are 18 years and above, and the loan amount is within the range of #2,000 to #100,000
With just a few steps then you have everything in your control to get the loan you want.
All you need to do is download the Palm Credit App on Google Play store, fill in your details, you can sign up using your phone number or your Facebook account, and you will be able to complete the registration in a few minutes.
Also, Plamcredit gives reward offers for referring people to Palm Credit. Isn't that amazing?
4. Branch Loan App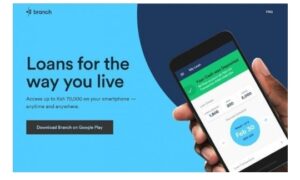 The Branch app is the third app on my list of the best loan apps in Nigeria. Borrowing money via a Branch App is simple and may be completed in as little as 10 minutes.
Branch, like the other loan apps described above, does not demand any type of collateral in order to obtain loans. To get a loan, all you need is your phone number or Facebook account, as well as your bank verification number and account information.
The Branch loan app allows you to borrow money for as little as #1,000 and as much as #200, 000 at reasonable interest rates.
To receive your loans, download the Branch App from the Google Play Store and fill in your personal and banking information.
On the dashboard, you will notice a loan offer; you must use this first in order to receive higher loan offers.
5. Kwikmoney (Migo)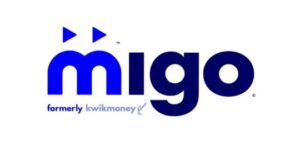 Kwikmoney is also among mobile loan apps in Nigeria. It bridges the gap between you and your needs by making loans readily available.
The only thing you need is your Smartphone and your SIM registered to your bank account.
Here are two methods to get a kwikmoney loan
Method 1
Dial *561# on your mobile phone.
Select 'Loans" and then "Request Loan"
Select the loan amount you require
Enter your bank details and within seconds your account will be credited
Method 2
Visit https://kwikmoney.com
Input your phone number in the text box
You will receive a verification code on your mobile phone, input the code in the text box provided
Click "Check Loan Offer" from the menu displayed
Select the loan amount you require from the list of offers displayed
Enter your bank details and within seconds your account will be credited.
All loans are payable within 14 days.
6. Quick Check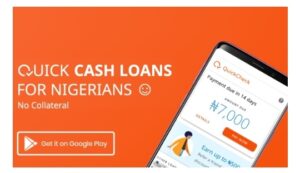 Quick Check is a modern lending platform that can never be left out on my list of loan apps for Nigerians, either for individual or small businesses.
According to the platform, users can access quick loans of up to #30,000  without any collateral for a duration of either 15 or 30 days.
The more loans you take and repay on time, the higher your credit score and you gain access to even higher amounts! It's definitely one of the best loan apps in Nigeria
Don't forget to download Quick check app on play store
7. AellaCredit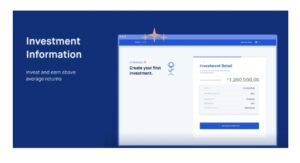 Next on my list of loan apps in Nigeria is Aella credit. It offers loans from #1,500 up to #90,000 with zero late fees, unlike other loan companies.
They have a monthly interest rate in the range of 4% – 29% with a loan tenure of 30–60 days.
How to Apply for Aella credit Loan in Nigeria:
Download the Aella Credit app from Play store, fill in your details, you will take a selfie and set your pin, with this you are good to go.
If you pay up your loan offer on time without being late, you will be granted access to a higher loan when next you are applying for a loan.
8. Kia Kia Loans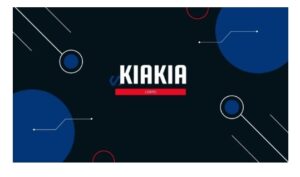 Kia kia in Yoruba language means quick and fast. Kia Kia is one of the best loan Apps in Nigeria because it is faster and easier.
One of Nigeria's pioneer digital lenders and also the leading peer-to-peer marketplace, KiaKia offers secured and unsecured loans and also participates in well-structured profit-sharing business transactions.
They focus their efforts mostly on Micro, Small, and Medium Enterprises with huge growth potentials, with no access to credit from traditional financial institutions.
9. Credit Ville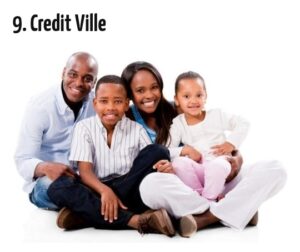 Credit Ville is an online moneylender that provides Payroll based consumer loans to eligible individuals through their employer.
The amount borrowed is then deducted from their monthly salary.
Credit Ville can provide an urgent or emergency loan quickly in your account after meeting the necessary conditions and documentation.
You can get loan offers between #100,000 or more at Credit Ville for up to 18 months without collateral to be able to meet their financial needs. Just visit their site for more details.
Fake Loan Apps In Nigeria
Did you know that there are a series of fake loan apps in Nigeria today? You should know that being terrible does not preclude you from obtaining a loan from them; rather, the manner in which they operate is the true issue, and you should avoid them if you value your dignity and peace of mind.
The indicators of a poor loan are listed below:
A higher rate of interest
Shorter loan terms, such as (7-14 days)
Bad lenders will charge a different service fee and interest rate.
They treat their consumers as though they are garbage.
When you default for even a few hours, they send hateful messages to all of your contacts.
Even before the loan is due to expire, you can launch a fight.
Before approving a loan, they charge for card verification.
Some won't give you a loan but will refer you to other apps and charge you a fee for their services.
There have been a huge number of complaints on social media about these loan organizations operating in bad faith. Sokoloan, 9credit, Kash Kash, etc. are just a few. So, stay clear of them and download any of the best loan apps listed in this post.
New Loan Apps In Nigeria
In Nigeria, there are several new loan apps available right now.
As the country's credit facilities needs grows, new competitors in the online lending industry emerge.
The following are some, but not all, of the country's new loan apps:
LCredit loan app
P2Vest
Kuda Loan
YesCredit Loan
Umba Loan
JumiaPay
Blocka Cash