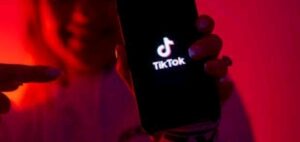 Yes is possible, since you have joined the app, you haven't posted anything because you do not know what to post.
You are having an android phone with bad camera, which is not really good for Tiktok that you believe.
You want to have followers on Tiktok with out creating content, because you do not have any time to create something you think people will like.
Well do not worry because there are ways to still generate organic followers on TikTok without stress, and the first thing to do is first start deuting people's content.
Deuting content you find interesting from a particular niche and keep consistently doing it, can give you thousands of followers. And do not worry about if you going to get paid deuting videos because you can still get paid deuting videos.
Is just like posting posting someone else's content on Facebook timeline and giving credit to the original creator bit on TikTok is called deuting.
It is simple and less stressful, but you can be known and very popular for that.
A lot of people do not have content or don't have time to create content on Tiktok but with deuting content you can still cash out from Tiktok.
So stop giving excuses that you can not make money on Tiktok without creating content.
You been on Tiktok and post deuting content 2 times daily will get you some good money.